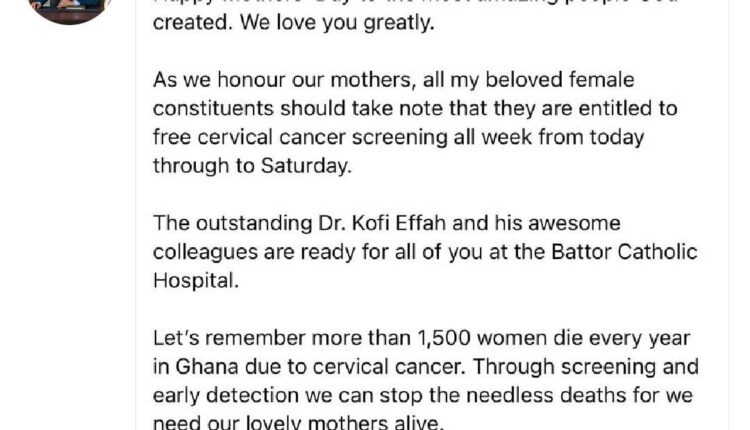 Sunday, May 9, 2021: Cervical Cancer Prevention and Training Centre,
Catholic Hospital, Battor.
We wish our women happy mother's day.
Our member of parliament, Hon. Okudzeto Ablakwa, has offered to take care of the cost of cervical screening by Visual inspection with Acetic acid (VIA) for women in North Tongu, his constituency.
This runs till Saturday, May 15, 2021.
Centres where this screening can be done are:
St. Anne's Polyclinic, Tagadzi-Dorfor
Fakpoe CHPS
Kluma CHPS
Volo Health Centre
Juapong Health Centre
Catholic Hospital, Battor
We are grateful for this commendable gesture by the member of parliament that will go a long way in the fight against cervical cancer in Ghana and we hope that this will be replicated across the country.
We recommend that constituencies that do not have health workers trained to offer screening for cervical precancer should first invest in building capacity in this area.
It is our hope that in the near future, women can access cervical precancer screening across the country throughout the year through the National Health Insurance Scheme (NHIS).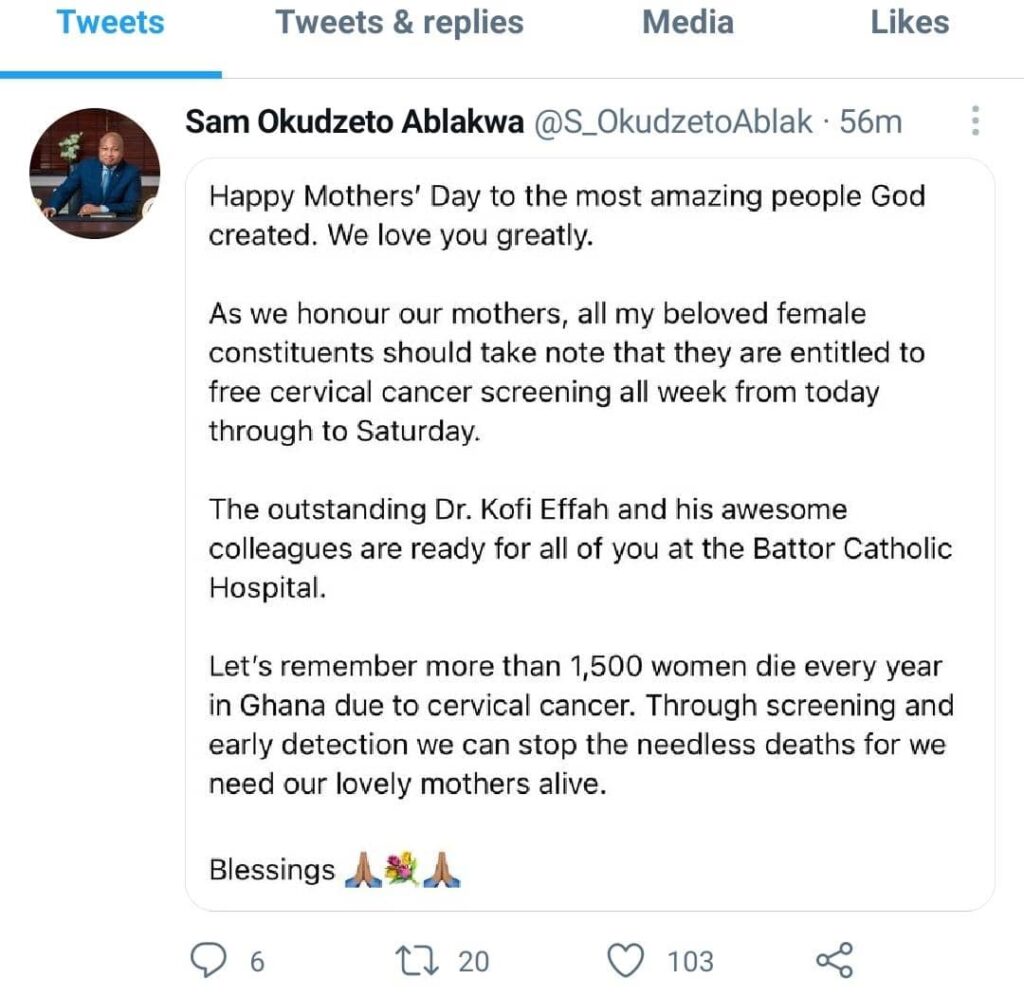 Dr. Kofi Effah.
Head, Cervical Cancer Prevention and Training Centre,
Catholic, Hospital Battor.