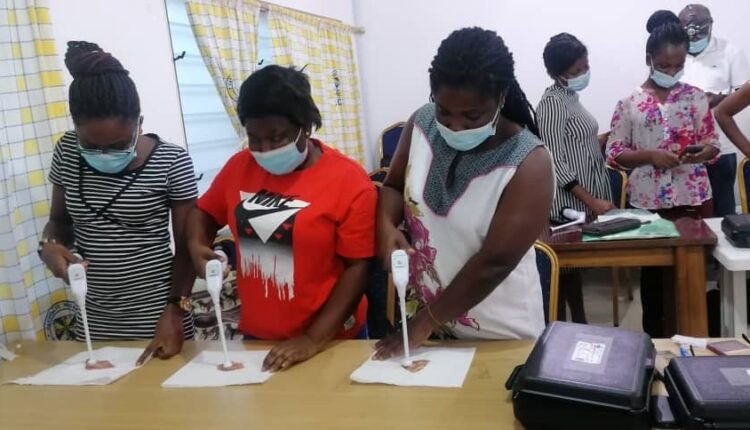 Monday, May 3, 2021 – Friday, May 14, 2021.
Cervical Cancer Prevention and Training Centre,
Catholic Hospital, Battor.
12 trainees.
12 institutions across Ghana.
7 out of the 16 Regions of Ghana.
Trainees will leave with skills to treat precancerous lesions of the cervix with ablation (thermal coagulation, cryotherapy) and perform colposcopy (using a mobile colposcope) at a higher level.
Through a sponsored programme that donated thermal coagulators, mobile colposcopes (EVA systems) and mobile beds to most of them, they can offer screening in their clinics and on outreaches, even on CHPS compounds.
The vision is on course: women in Ghana do not have to travel long distances to access cervical cancer prevention services (screening and treatment of cervical precancer).