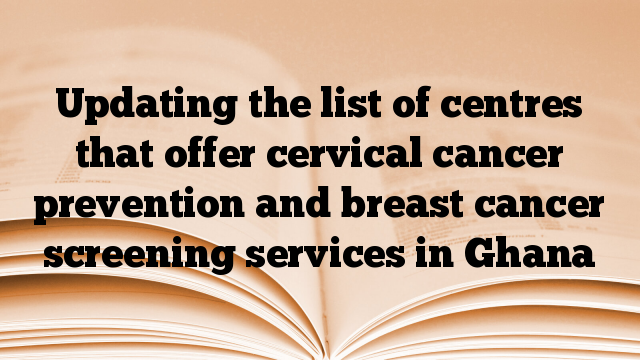 Dear all,
Breast cancer and cervical cancer are the top two causes of cancer deaths in women in Ghana. The general public finds it difficult to access screening services. Many people in the country do not know where to go to get services.
We are updating our list of centres across the country that offer cervical cancer prevention (HPV vaccination, screening, treatment of precancer) services and breast cancer screening services.
Kindly fill the form in the link below to have your institution/unit included.
https://docs.google.com/forms/d/e/1FAIpQLSeVEvCxh0_FZjsQc3YUukKKt1Ih9NPKBryA1fDdj3fyX3eZvw/viewform
We intend to create a map with GPS locations of centres across the country.
Thank you.
Dr. Med. Kofi Effah
(Head, Cervical Cancer Prevention and Training Centre, Catholic Hospital, Battor)