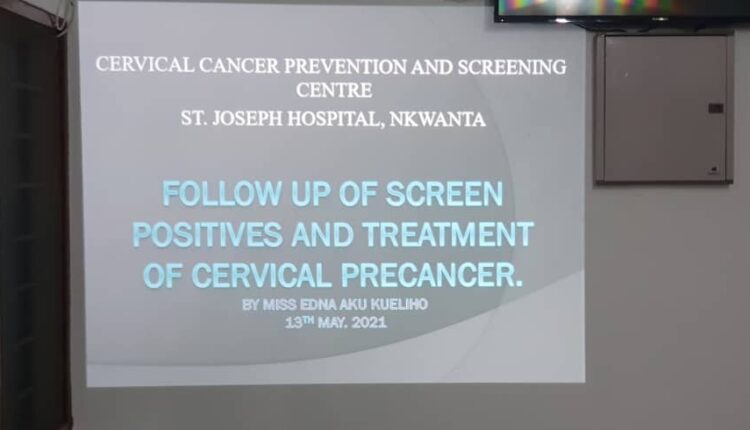 Thursday, May 13, 2021.
Cervical Cancer Prevention and Training Centre,
Catholic Hospital, Battor.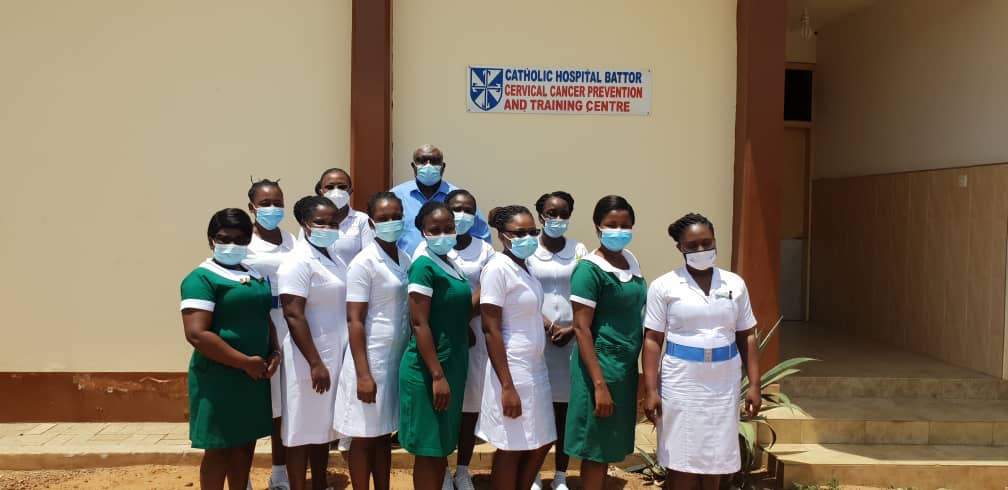 Our 12 trainees from 12 institutions in 7 out of the 16 Regions of Ghana, now equipped with skills, thermal coagulators (as well as mobile colposcopes and mobile beds) presented on how they will follow up screen positives and treat precancerous lesions of the cervix in their screening programmes.
We were visited by a team from 'Pink on Wheels Foundation,' a not-for-profit organisation concerned with raising awareness for breast and cervical cancer, promoting early detection and providing support for the affected.
Present were:
Ms. Josephine (Kukua) Aggrey (CEO)
Ms. Adjoa Asawah Teye (Human Resource Partner)
Ms. Mabel Annan (Member, Project Committee).