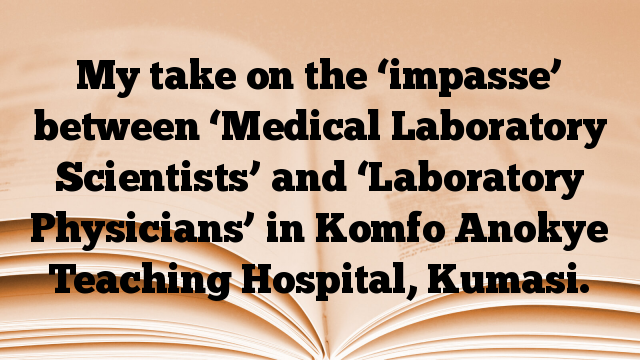 Thursday, May 20, 2021.
To members of the Society of Obstetricians and Gynaecologists of Ghana (SOGOG)
This is a wake-up call for all of us obstetricians and gynaecologists.
Nurses in Ghana have started learning colposcopy and other skills. In many countries (including Zambia and Cameroon), nurses perform Loop Electrosurgical Excision Procedures (LEEPs) to treat precancerous lesions of the cervix.
If we don't train the next generation of gynaecologists to perform colposcopy and LEEPs to solve the problems of our women in Ghana, nurses and Physician Assistants will take up this role. Unfortunately, I have not seen official training of residents to become competent in these areas. Most specialists come out with no experience in these areas.
We cannot lead teams just because we are medical doctors by name. If we want to lead and be recognised as true leaders, we should be trained to lead otherwise others who are more competent in these areas will and should lead us.
The alternative will be to become a 'Konongo Kaya,' the proverbial porter in Konongo who will not carry the load but will not allow others to carry it.
The world is watching.