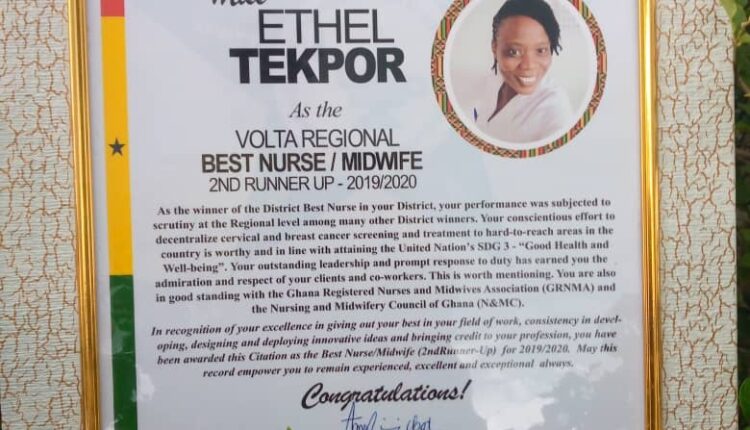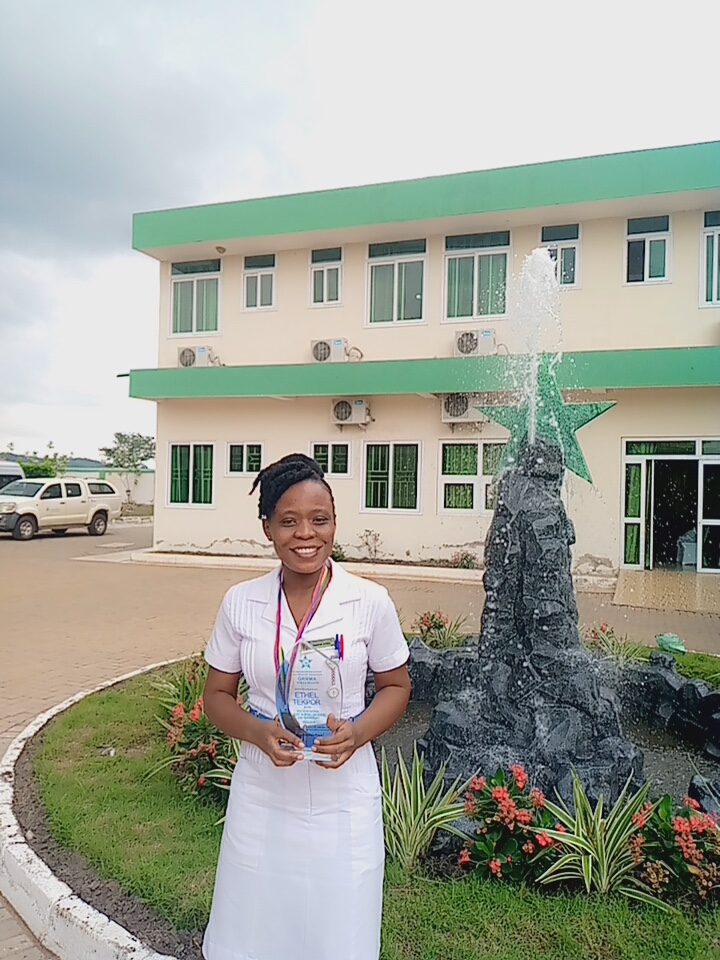 "Seest thou a man diligent in his business? he shall stand before kings; he shall not stand before mean men."
The Nurse in Charge of the Cervical Cancer Prevention and Training Centre (CCPTC) in Catholic Hospital, Battor, Ms. Ethel Tekpor, today received an award as the second runner up in the 2019/2020 Best Nurse/Midwife category in the Volta Region. This was in the Volta Regional capital, Ho. Ms. Tekpor had earlier been adjudged the best nurse in the North Tongu District of the Volta Region of Ghana.
Part of the citation accompanying the award given to her read:
"…Your conscientious effort to decentralise cervical and breast cancer screening and treatment to hard-to-reach areas is worthy and in line with attaining the United Nation's SDG 3 – 'Good Health and Well-being'…"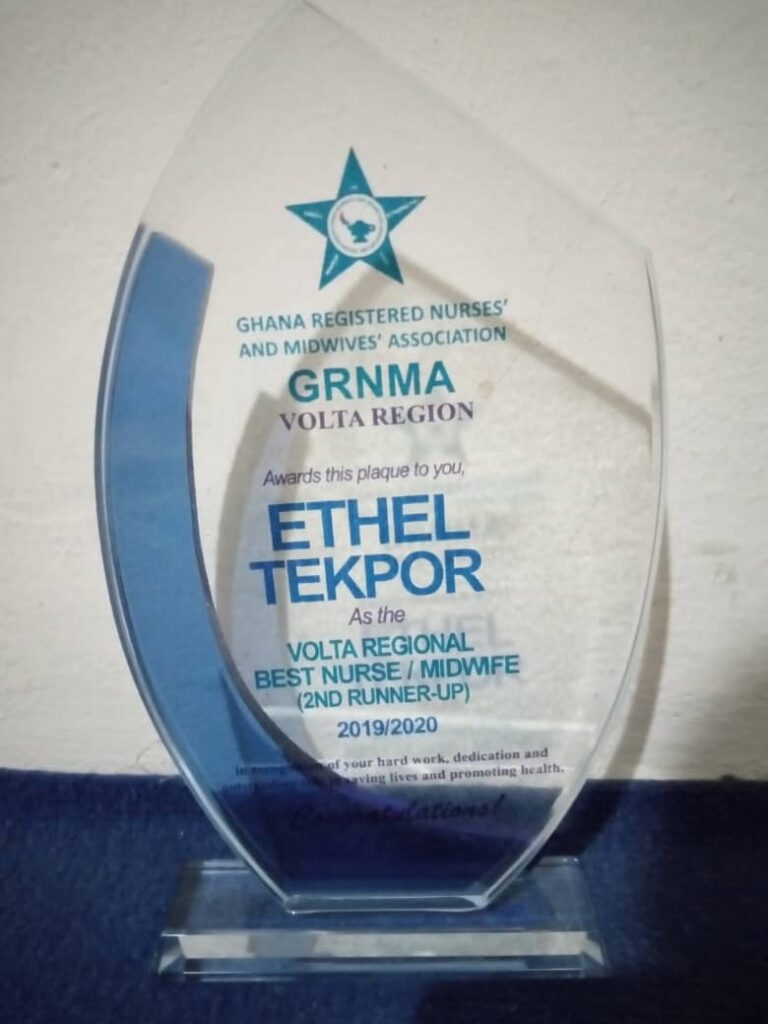 Ms. Ethel Tekpor has been the nurse in charge of the CCPTC since it was opened in May 2017, and has been actively involved in the training of 160 health workers (Nurses, Midwives, Physician Assistants, Medical Doctors) in 93 institutions in the 16 Regions of Ghana. Training continues for health workers across the country at the CCPTC.