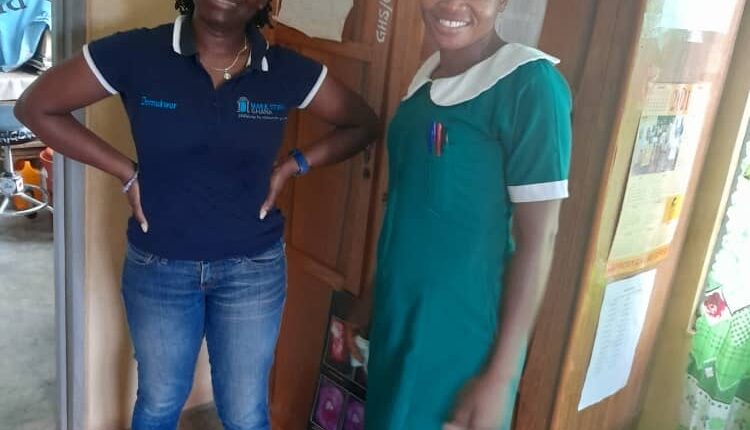 Friday, July 9, 2021.
Catholic Hospital, Battor
Cervical Cancer Prevention and Training Centre (CCPTC)
http://www.battorcervicalcentre.org/
CCPTC Alumni Impact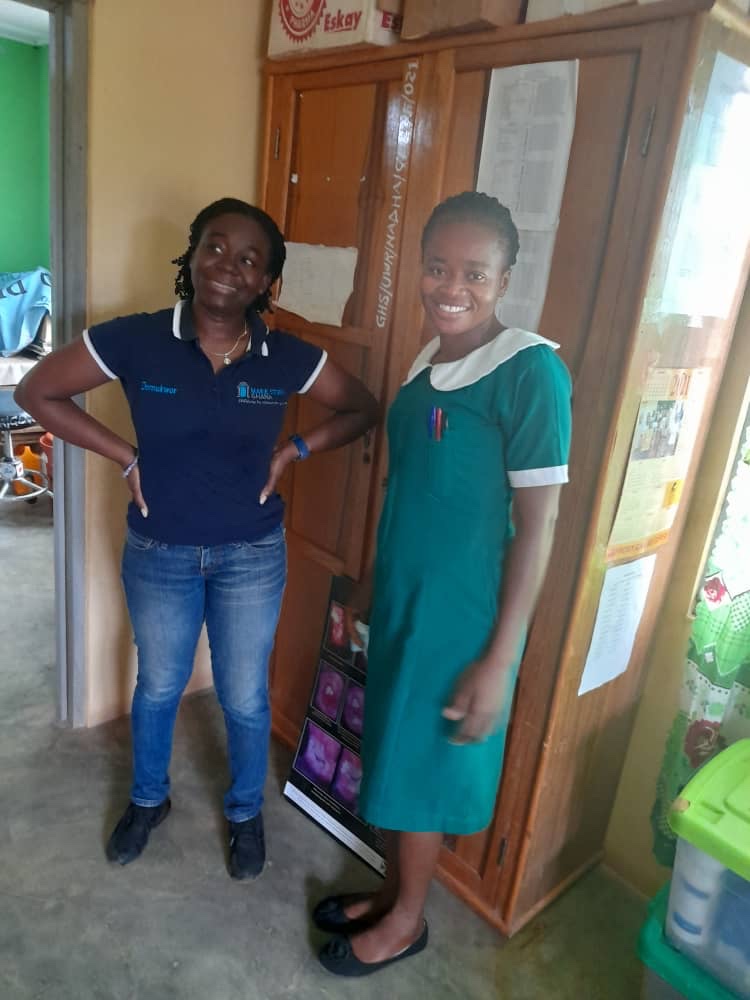 CCPTC alumna, Ms. Mary Dornukwor Teye, Clinical Quality Advisor, Marie Stopes Ghana, and an alumna of the CCPTC, chanced upon another alumna of the CCPTC in her work across the country (from Accra) which took her to the Upper West Region.
This is the message she sent to us:
Dear Dr. Effah, Ethel and Co. Greetings from Gengenkpe Health Centre in the Nandom municipal of Upper West Region where my "roaming ambassador "job landed me today.🤣
I saw your Atlas in the facility and decided to engage the provider who is on our "Public Sector Strengthening" project. Julia Dong-Imwin was part of the group you trained in May. Just this Monday 5/7/21, she organised a screening exercise and did a total of 33 VIA with 1 positive case which she referred to the municipal hospital for treatment. While celebrating providers like Julia, I celebrate you guys also. Together, we bring the much needed health care to the doorstep of the rural folk. facing forward👉🏾 indeed .
From a former staff of Catholic Hospital, Battor, now working in the Upper East Region:
Just this Monday (5/07/2021), while I was busy attending to my clients at the paediatric ward of the Talensi District Hospital in the Upper East region, two midwifes walked into the ward with your Atlas. On seeing the Atlas, I was super excited. I went right ahead to ask them about Dr. Effah and Ethel (the German machines😃). Expectedly, they shared very good testimonies of their trainers. They were surprised I knew about the good works of the CCPTC at Battor. Essentially, their presence was to create awareness on cervical and breast cancers and to invite the women to their clinic for screening. I tip my heart for you!
There's one of your ambassadors at the Regional Hospital in Bolga. Her name is Gifty. Within the week, I followed her program on A1 radio. She used the platform to educate the folks on cervical and breast cancers. More interesting, she touted the screening that they had instituted at the Regional Hospital and encouraged the audience to patronise same. Continue preaching the message.