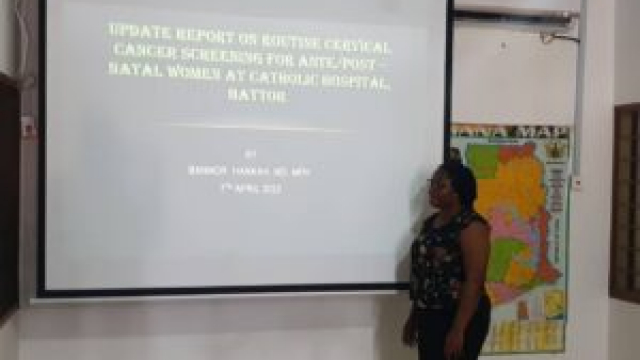 Saturday, April 9, 2022.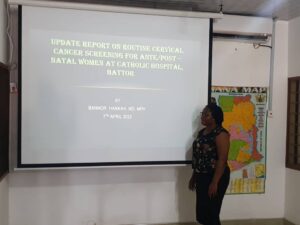 Update report on routine cervical precancer screening for antenatal/postnatal women at Catholic Hospital, Battor.
Presented by Dr. Hannah Bannor (Medical Officer, Catholic Hospital, Battor), on Thursday, April 7, 2022, during her training in Module 1 at the Cervical Cancer Prevention and Training Centre (CCPTC) in Catholic Hospital, Battor.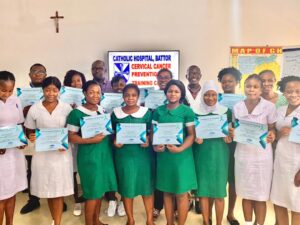 Highlights
Fourteen percent (14%) of antenatal and postnatal women screened have high risk HPV, the group of viruses that cause cervical cancer.

Most of these women go to a health facility only when they get pregnant (or to the Child Welfare Clinics after delivery).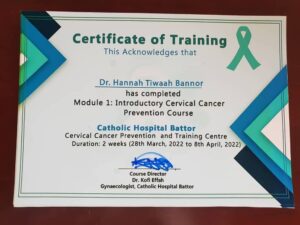 Many of these women will never go to any health facility again if they don't get pregnant again (and might present in future with frank cervical cancer).

We provide strong evidence for the need for cervical precancer screening during the antenatal and postnatal periods in Ghana (and other low income countries).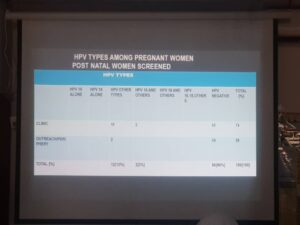 This approach will be one of the best ways to achieve WHO's 90-70-90 target in the cervical cancer elimination initiative in low (middle) income countries.
[We are working on this for publication]