Wednesday, May 11, 2022.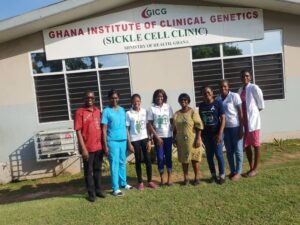 The Cervical Cancer Prevention and Training Centre (CCPTC) in Catholic Hospital, Battor drew the curtain on screening in the Sickle Cell Clinic and the Diabetes Clinic. After 4 visits over 170 women in the Sickle Cell Clinic and over 190 women in the Diabetes Clinic have been screened with HPV DNA testing done concurrently with mobile colposcopy/Visual Inspection with Acetic acid (VIA).
We are grateful to the teams at the Diabetes and Sickle Cell Clinics in Korle Bu Teaching Hospital for making this screening exercise successful.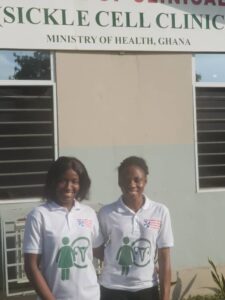 Since 2017 the CCPTC has screened different groups of women, detecting and treating cervical precancer across Ghana.
Some of these groups are:
Prisoners
Commercial sex workers
Head porters (kayayei)
Pregnant women
Women in the postnatal clinic
HIV positive women
Women in Diabetes Clinic
Women in Sickle Cell Clinic
Teachers
Health workers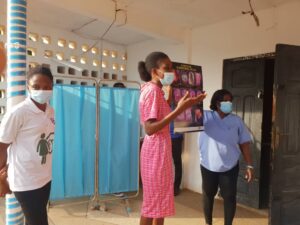 We hope that Women Organisations will understand the benefits of cervical precancer screening and get their members screened. More importantly, women organisations must push for cervical precancer screening to be covered by the National Health Insurance Scheme (NHIS) to give a sustainable service to women in Ghana.