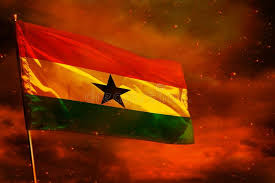 "We must learn to live together as brothers or perish together as fools."
– Martin Luther King Jr.
Some people call me Cassandra*. They think I am a prophet of doom. Far from it. I try to warn people about the obvious. They don't take me seriously most of the time. Looking back they have regrets. So what do I have for Ghana? I will just bring up 6 issues that could spell disaster for the country. I will bring up others in due course. We have the option to work together to prevent these 'impending disasters' or just fold our arms and leave our fate to 'nature.'
Cassandra's Diary
1. December 31/January 1 every year.
Many 'prophets' in Ghana make predictions about deaths of eminent people in the coming year.
People get angry and attack some 'prophets'.
This may lead to fights between members of the major religions or some tribes in the country.
2. June every year.
Floods in Accra.
Fatalities?
3. August/September every year.
Bagre dam in Burkina Faso opened. Flooding in parts of the Upper East Region.
Farmers lose crops. People are displaced.
Fatalities?
4. December (every 4 years on election day. Presidential and parliamentary elections)
Tension in country (starts from the build up to the elections).
Supporters of the major political parties misbehave snatching ballot boxes and fight.
Security forces come in to restore order.
Fatalities?
5. December/January (every 4 years)
Electoral Commission releases results.
One of the two major parties that loses the election rejects the results.
Tension in country.
Supporters of the major political parties fight.
Fatalities?
6. December/January (about every 8 years).
Ghanaians change the government through the polls.
Foot soldiers of the winning party thinks the country belongs to them.
They take control of many areas including public toilets and toll booths sacking people they say belong to the losing party.
Tension in country.
Fights in different parts of the country among supporters of the major political parties.
Fatalities?
One of the best known characters in Greek mythology is Cassandra. Gifted with the power to foretell the future, she was also cursed (by Apollo, when she turned down his advances) by having her prophecies fall on unbelieving ears. So Cassandra forever became associated with predictions of doom…