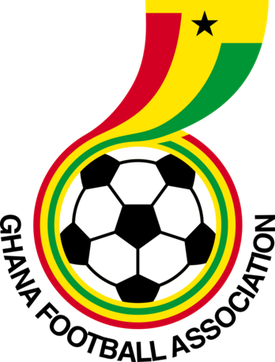 I just read that the Ghana Football Association (GFA) has parted ways with Charles Akonnor as head coach of the national team, the Black Stars. Is it surprising? Not to me. Who should be the next coach of Ghana's national team? This is where many Ghanaians will have different views. I have my own.
The president of Ghana cannot be a non-Ghanaian. If all Ghanaians are incompetent, one of us must still be president. The alternative is to be colonised. The same cannot be for sports, or health, the sector in which I work. If we want to compete with the best in the world, we must have the best. It will not come cheap, but it may be worth it, unless there are no good benefits in becoming the best or we are not ready for the benefits that come with being the best.
For many years Azumah Nelson was a world boxing champion, a Ghanaian who made Ghanaians proud. His coach was not Ghanaian. A little over 2 decades ago, I watched in pain as Ike Quartey lost on points to Oscar De La Hoya. Ike Quartey had a Ghanaian coach, Oko Odamtten by his side. I still believe that if Ike Quartey had a world class coach by his side, he would have won against Oscar Dela Hoya.
Yes, we must give our own the chance to develop, the platform to get to the top, but people must understand that at the highest level, it is not 'an experiment,' you get punished when you are not up to the standard. You will be exposed if you don't qualify to be there.
So instead of insisting on a Ghanaian to be the coach of the national team, we must ask ourselves: How much is Ghana prepared to spend on a coach for the national team? Then we go for the best coach who will take that amount. For me, I don't care if that coach comes from Mars. If Charles Akonnor is the best coach we can hire with that amount, let's retain him and resign ourselves to our fate.
And let us remember that we reap what we sow. If our local coaches do not work hard to develop themselves into world class coaches, they will play second fiddle to coaches from other countries. If we do not produce the right environment to groom our own talent, we shall remain in the doldrums, and keep travelling around for talent developed by other countries to come to represent us or work for us for our hard earned money.
We must plan well for the future. It is never too late to start.